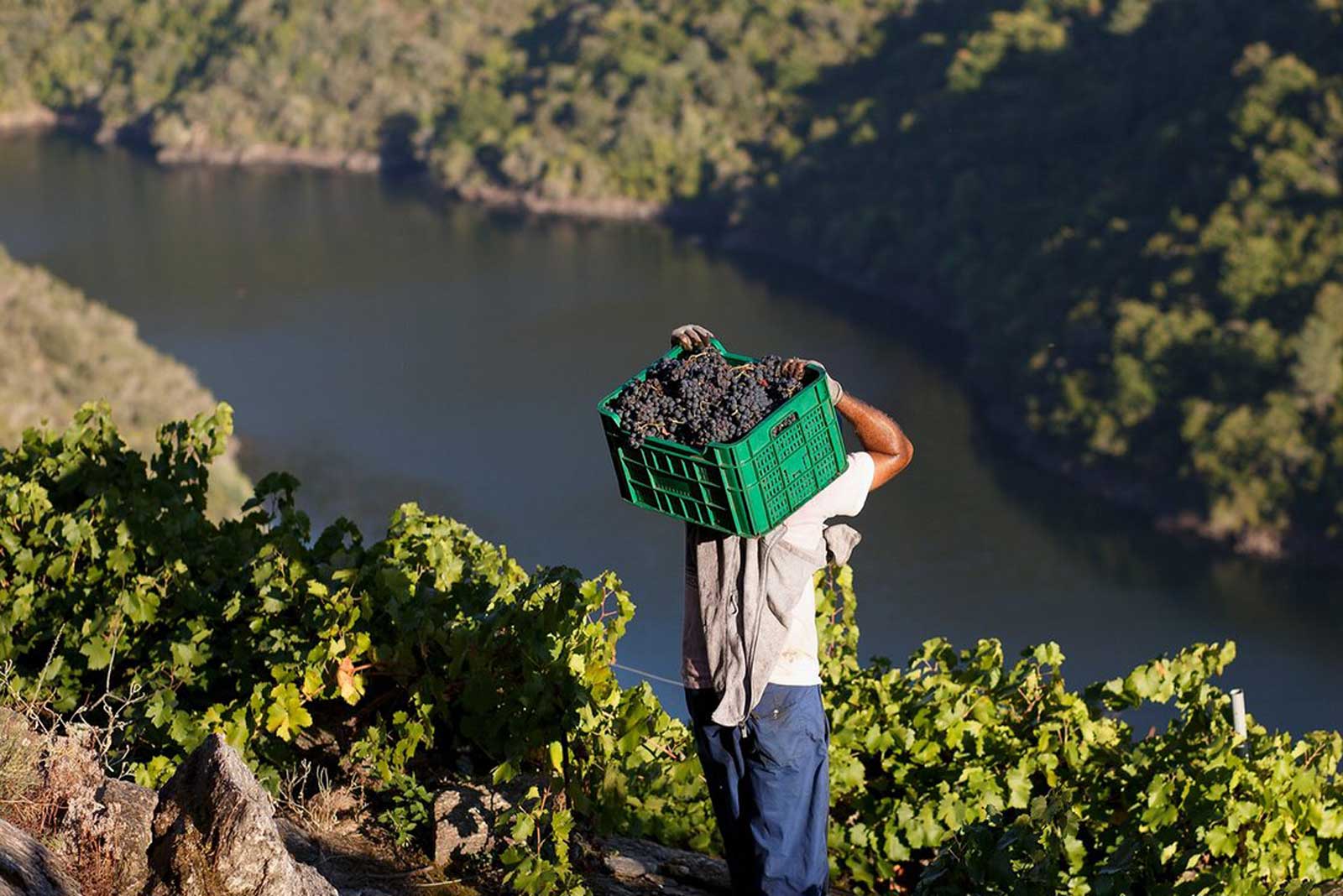 History of our restaurant
What is San Clemente Restaurant? Without a doubt, many people would say that it is the culmination of a whole life dedicated to the hospitality sector.
For its founders, Manolo and Tinino, both wine culture and hospitality have always been present in their lives. For them, as well as for many Galician farmers, farming was a normal activity. Originating from the Ribeira Sacra area, they spent their childhood days playing and surrounded by vineyards. Since children, they have witnessed pruning, harvesting and other vine cultivation as something natural. They came from the cradle of Amandi wine.
During the hard post-war years, they were forced to emigrate in order to flourish. They ended up in Zurich working in the hospitality sector, but always with the same idea on their minds: to come back some day to their home country and run their own business.
After many years of hard work, they finally had the opportunity to return. They did not hesitate a second. Thus, destiny brought them back to Santiago de Compostela, where they were finally able to run their own restaurant, San Clemente Restaurant.
The combination of all the knowledge gained from their work in Switzerland in the hospitality sector, their childhood experience and their roots in the wine culture have made them pioneers in Santiago de Compostela. Pioneers for many years in the promotion of the consumption of "blood" of their own land, Amandi wine.
Not much time had passed before San Clemente became a benchmark in the city and a meeting point for a wide range of people from the surroundings.
The restaurant is located in the heart of the historic quarter and in the square that gives its name. It is just few meters from the busiest streets, enough to go almost unnoticed for the visitors to the city but not for its inhabitants…
Today, more than 40 years later, the restaurant is completely renovated and adapted to a new era and trend. Miguel, its current manager and who grew up there, keeps its true to its essence: good food, good wine and good atmosphere.
Manolo still visits regularly the restaurant and often unintentionally remembers how it all started. Tinino always observes what is happening there from his favourite place: "O rincón do patron".